See other items in this category:
Dahlia Tubers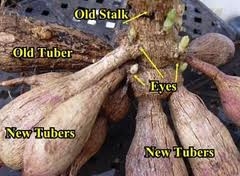 The Dahlia Divas planted 120 different varieties of dahlias for the 2016 growing season.
If you are looking for a tuber you can send me a note through the contact form.
You can email me a wish list anytime or give us a call after 3:00 pm Monday through Thursday, and anytime on Friday. I will email you, or give you a call and let you
know what is available on your list.
Tuber Price: $5.00 each, plus actual shipping. I only ship within the US. Payment is not due until I get ready to ship your tubers.


We plant back what is needed for the next season, but there is always extra tubers available. Some varieties are limited or not available.
Varieties available for sale in 2017
Mr Jimmy, Swan Lake, Carl Chilson, Shadow Cat, these will be available until this Saturday, June 18, 2017.

Varieties NOT Available for sale in 2017

AC Rooster, Alberta Sunset, Alpen Cherub, Atiara Rufus,Alberta Sunset, All Triumph, Allie White, Alpen Flathead, Appleblossom, Barbarry Dominion, Be a Sport, Blue Boy, Brandon James, Cameo, Daddy's Girlie, Giraffe, Gitts Attention, Harvest Moon, Janice, Jennifer's Wedding, Kenora Lisa, Marmalade, Orange Cushion, Oreti Duke, Red Garnet, Roban Sunspot, Stacy Rachelle, Thomas Edison

Updated: June 14 ,2017